A tourist from Japan's package tour trial, tests positive for coronavirus
05/31/2022
A tourist from Thailand who was visiting Oita Prefecture for the government's demonstration experiment to resume accepting foreign tourists was infected with a new type of coronavirus.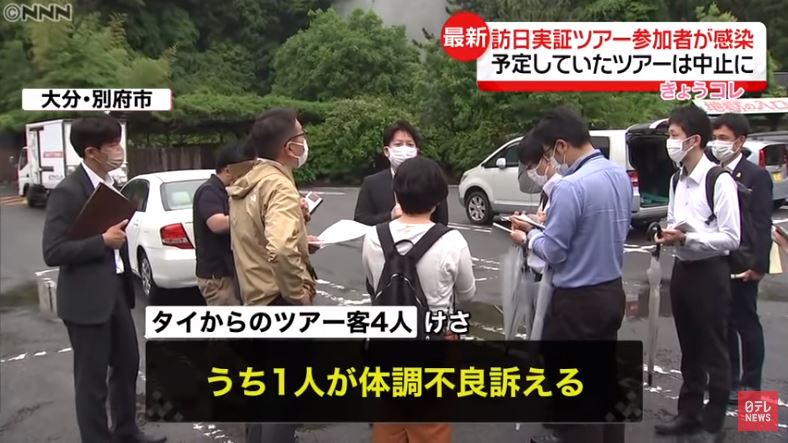 A tourist from Japan's package tour trial, tests positive for coronavirus (NNN)
The four Thai tourists arrived in Fukuoka on the 27th and were scheduled to tour six cities and towns in Oita Prefecture, including Yufu City and Saiki City, in two days from the 29th.
However, on the morning of the 30th, the guide accompanying the tour informed us that one of the tourists was feeling ill. This person complained of a sore throat, and as a result of tests, it was confirmed that he was infected with the new type of corona.
The three accompanying passengers were stopped from the tour as concentrated contacts and are waiting at a hotel we have prepared and will resume the tour once they are confirmed negative.
JN8 -JAPANnavi8-
Information site supporting foreigners living in Japan.