35-year-old teacher, arrested for burying a woman's body in a forest
06/02/2022
HOKKAIDO – The suspect, 35-year-old Shuri Katagiri, a teacher at Obihiro Agricultural High School, was arrested on suspicion of dumping a dead body.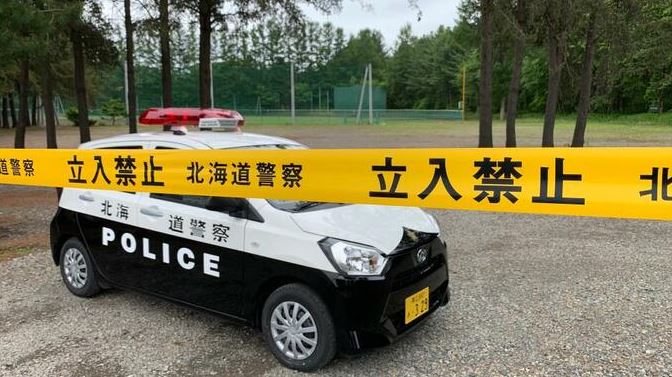 35-year-old teacher, arrested for burying a woman's body in a forest (TBS News)
The suspect, Katagiri, is suspected of burying a woman's body in the soil of a wooded area in the Obihiro Forest park in Minami-cho, Obihiro City, at around 8 p.m. on May 30.
According to the police, the body, believed to be that of an adult female, was buried about 10 to 20 meters from the road.
On May 30, a man believed to be the woman's husband reported to the police that his wife had been missing since yesterday (May 29), and when the police questioned Katagiri, he admitted to abandoning the woman.
Then, based on Katagiri's statement, when the soil in the wooded area was dug up, a woman's body was found at around 2:30 a.m. on the second day.
The suspect Katagiri admitted to the charges, saying that he buried the dead woman's body in a hole he dug in a wooded area.
The police are conducting an autopsy to determine the identity of the body and cause of death, as well as to investigate the relationship between the woman and the Katagiri suspect.
JN8 -JAPANnavi8-
Information site supporting foreigners living in Japan.