A 32-year-old firefighter posed as a deliveryman and sexually molested a 24-year old woman in Yatomi, Aichi
06/06/2022
AICHI – The suspect, Yuta Asakura, 32, of Yatomi City, Aichi Prefecture, a firefighter with the North Branch of the Southern Kaifu Fire Department, was arrested on May 5, and entered the house of a 24-year-old woman in Yatomi City, posing as a delivery service provider.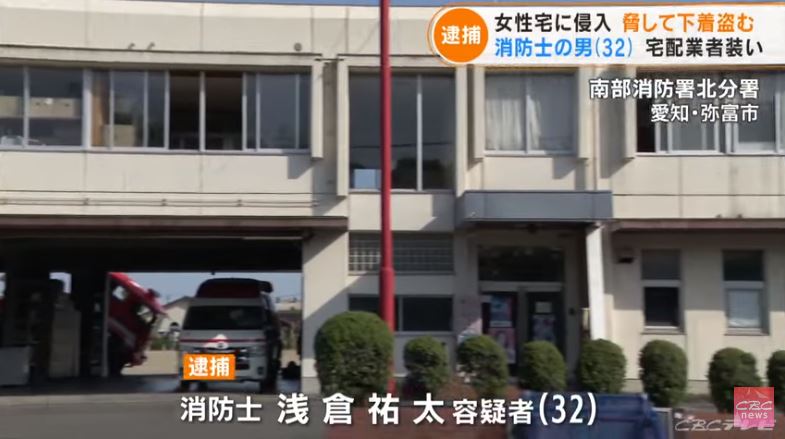 A 32-year-old firefighter posed as a deliveryman and sexually molested a 24-year old woman in Yatomi, Aichi (CBC News)
It is suspected that he held a box cutter knife to the woman, threatened to stab her if she made a sound, sexually assaulted her, and took away the underwear she was wearing.
The suspect Asakura denied some of the charges when questioned, saying, "Yes, I was the one who did it except that I took her panties."
Fire Chief Motoji Yamamori said, "We apologize to the victims. After confirming the facts, we will take strict measures to deal with the situation.
JN8 -JAPANnavi8-
Information site supporting foreigners living in Japan.