Baby's body, found inside a train station coin locker in Hokkaido
06/08/2022
HOKKAIDO – JR Chitose Station during the morning commute. The air is tense with blue sheets and police officers. The body of a newborn baby was found in a coin locker at a train station.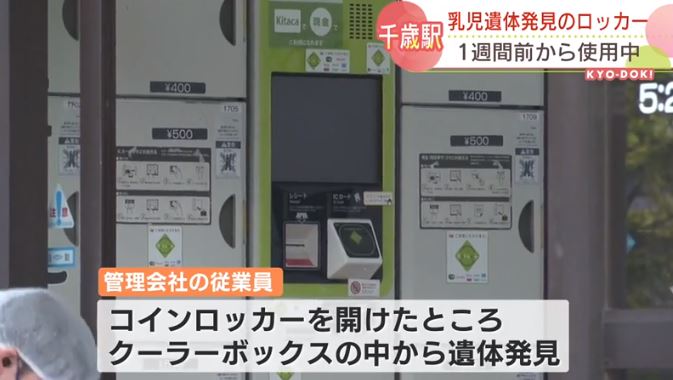 Baby's body, found inside a train station coin locker in Hokkaido (TBS News)
Shortly after 8:00 a.m. on June 7, an employee of a coin-operated locker management company at JR Chitose Station opened the locker for inspection and found a newborn baby in a cooler box, and called the police box.
The baby was pronounced dead on the spot by the responding fire department. The body was severely damaged.
The coin-operated locker in which the body was found was located on the first floor of JR Chitose Station, right next to the "Station Square Exit," which faces the cab stand and is a busy area.
JN8 -JAPANnavi8-
Information site supporting foreigners living in Japan.