Man, arrested for driving without license, hitting a traffic light and trying to flee in Nagoya
06/10/2022
AICHI – In May, a 17-year-old boy was arrested for driving a car without a license and causing an accident in Moriyama Ward, Nagoya City, causing serious injuries to his two friends who were in the car, but fleeing the scene.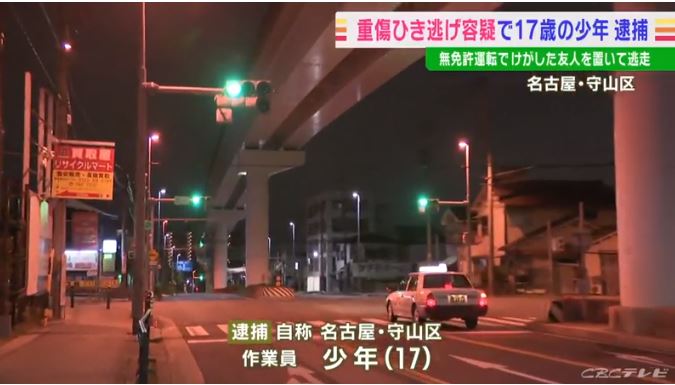 Man, arrested for driving without license, hitting a traffic light and trying to flee in Nagoya (CBC News)
According to the police, before dawn on May 27, the boy was driving a standard cargo car without a license when he hit a traffic light at an intersection in Moriyama Ward.
A 20-year-old man and a 17-year-old boy from Tokoname City and a 17-year-old boy from Meito Ward, respectively, who were riding in the car, are suspected of hit-and-run and other crimes, in which they fled from the scene despite having sustained serious injuries, including a broken leg.
The police are still investigating the boy's motive for running away.
JN8 -JAPANnavi8-
Information site supporting foreigners living in Japan.