Woman arrested on suspicion of cheating insurance company out of hospitalization benefits by lying to them that she was hospitalized because of COVID19
06/15/2022
TOKYO – A 47-year-old woman was arrested for defrauding an insurance company of hospitalization benefits by lying that she was hospitalized in Corona.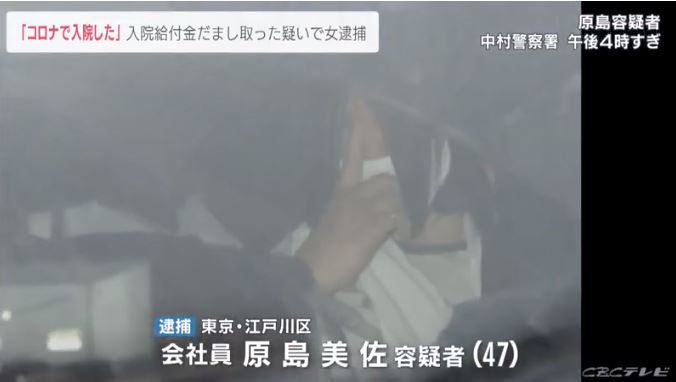 Woman arrested on suspicion of cheating insurance company out of hospitalization benefits by lying to them that she was hospitalized because of COVID19 (TBS News)
The suspect, 47-year-old Misa Harashima, a company employee in Tokyo, was arrested. According to the police, Harashima is suspected of having lied to an insurance company in the Kanto region about being hospitalized for coronavirus and submitted a forged medical certificate to defraud the company of approximately 570,000 yen in hospitalization benefits between November and December of last year.
The case came to light last November when another forged medical certificate with Harashima's name on it was found at an affiliate of a Chinese man who was arrested on suspicion of making a counterfeit residence card.
Harashima has admitted to the police that she is a suspect.
JN8 -JAPANnavi8-
Information site supporting foreigners living in Japan.