15,515 infections confirmed coronavirus cases nationwide, 44 severely ill, 20 dead
06/17/2022
Regarding the new coronavirus, 15,515 infections were announced today nationwide.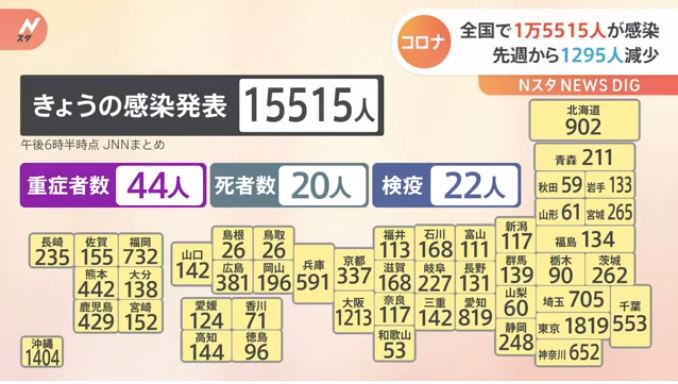 15,515 infections confirmed coronavirus cases nationwide, 44 severely ill, 20 dead (N Star)
The Tokyo Metropolitan Government announced today that 1,819 new cases of infection have been reported. This is down 57 from last Thursday and below the same day of the previous week.
The number of people considered "seriously ill" by the Tokyo Metropolitan Government's standards was zero, and three new fatalities were announced.
Infected persons by prefecture. Nationwide, 15,515 infections were announced, down 1,295 from last week. After Tokyo, the next highest numbers are in ▼Okinawa with 1,404 cases and ▼Osaka with 1,213 cases.
Of the infected hospitalized, 44 are considered "seriously ill". Twenty new deaths have been announced.
For effective ways to prevent from getting COVID19, please check out and click the image below.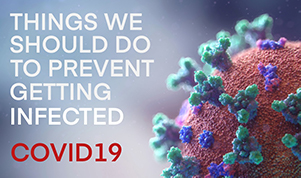 JN8 -JAPANnavi8-
Information site supporting foreigners living in Japan.