Man arrested for dumping a dead female's body in a forest
06/20/2022
IBARAKI – The body found in a mountain forest in Ibaraki Prefecture on June 18 was identified as a 23-year-old woman living in Tokyo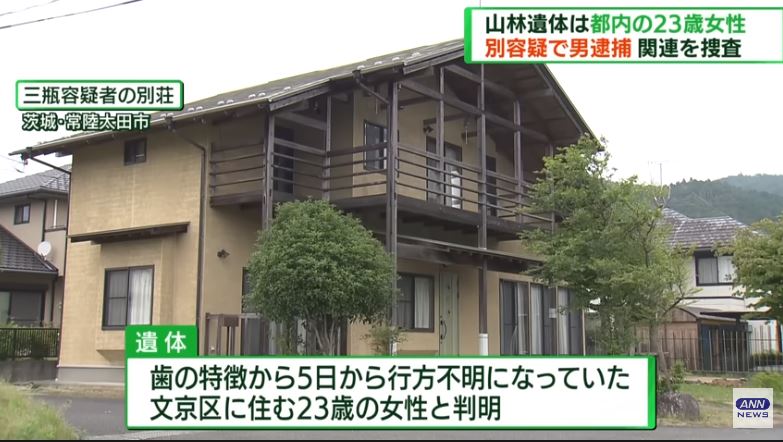 Man arrested for dumping a dead female's body in a forest (ANN News)
A 33-year-old man who had been in contact with the woman has been arrested on other charges, and the Metropolitan Police Department is investigating the connection.
On the morning of the 18th, a body was found in a mountain forest in Hitachiota City, Ibaraki Prefecture. The Metropolitan Police Department investigated and found that the body was a 23-year-old woman living in Bunkyo-ku, Tokyo, who had been missing since the 5th based on the characteristics of her teeth.
The Metropolitan Police Department arrested Hiroyuki Sanpei, a company employee who had met with this woman in Ibaraki Prefecture on June 5, on June 14 on suspicion of arrest and confinement against her.
The Metropolitan Police Department has set up a special investigation headquarters to investigate, believing that the suspect, Sanbei, also has some knowledge of the circumstances surrounding the abandonment of the body.
JN8 -JAPANnavi8-
Information site supporting foreigners living in Japan.