Two drunk men, jumped into a pond in Goryokaku Park after going to a karaoke bar, one man, in a critical condition
06/21/2022
HOKKAIDO – In the early morning of the 21st, two men who had been drinking jumped into a moat in Goryokaku Park in Hakodate, Hokkaido, and one of them is unconscious and in critical condition.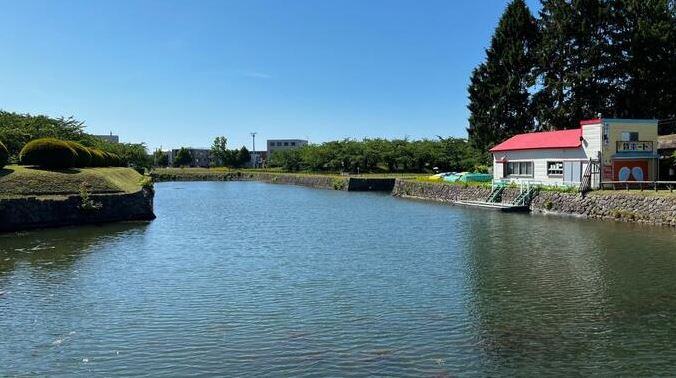 Two drunk men, jumped into a pond in Goryokaku Park after going to a karaoke bar, one man, in a critical condition (TBS News)
At around 5:00 a.m. on June 21, a person who was taking a stroll in Goryokaku Park in Hakodate reported to the police that two men had jumped into the moat and were swimming.
When police arrived on the scene, one of the men had climbed onto the pier of the rental boat on his own, but the other man did not climb out of the water and was found unconscious and in critical condition.
According to the police, the two men who jumped into the ditch, both in their 20s, jumped into the moat after drinking at a karaoke bar and said, "It feels good, so let's go swimming.
The moat is 4 to 5 meters deep and up to 30 meters wide.
JN8 -JAPANnavi8-
Information site supporting foreigners living in Japan.