Man Struck and Killed by Car While Walking, Driver of Minicar Arrested Himi City, Toyama
06/28/2022
TOYAMA – On the night of the 27th, a man walking on a national highway in Himi was hit by a minicar and killed.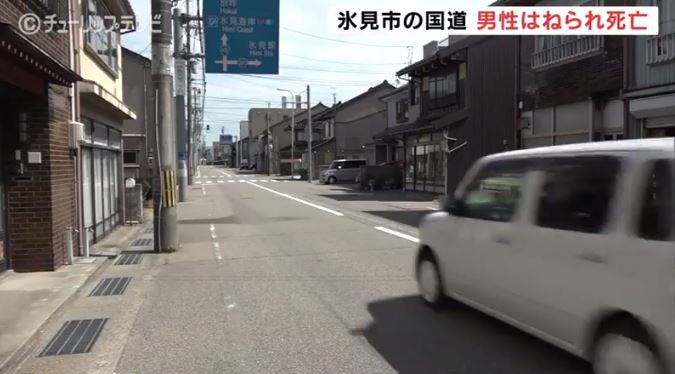 Man Struck and Killed by Car While Walking, Driver of Minicar Arrested Himi City, Toyama (Tulip Terebi)
According to the Himi Police Station, a man in his 70s was hit by a minicar while walking on Route 415 in Ise-Omachi, Himi City, at around 9 p.m. on the 27th.
The man was rushed to the hospital after hitting his head and other parts of his body, but was pronounced dead approximately 1 hour and 10 minutes later. The cause of death was hemorrhagic shock.
The scene was a straight road with one lane in each direction. The police arrested Kazuto Hayakawa, 64, a company employee in Kitadaimachi, Himi, who was driving a minicar, on suspicion of negligent driving injury.
The suspect Hayakawa told investigators that he did not look carefully in front of him. The police are investigating the detailed cause of the accident and are trying to identify the man.
JN8 -JAPANnavi8-
Information site supporting foreigners living in Japan.