33-year-old man arrested for reselling shoplifted goods on a "flea market" for a profit of "over 6 million yen
06/30/2022
ISHIKAWA – Ishikawa Prefectural Police arrested a 33-year-old man on June 28 for shoplifting wireless earphones in an attempt to resell them on a flea market app. The man is believed to have made a profit of 6 million yen over 2 years.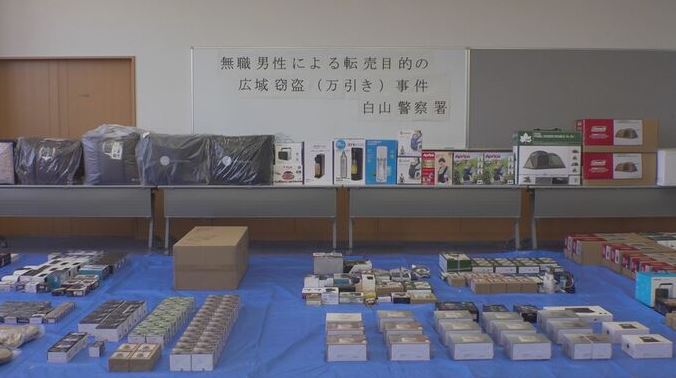 33-year-old man arrested for reselling shoplifted goods on a "flea market" for a profit of "over 6 million yen (TBS News)
The suspect, Yukihiro Matsuyama, 33, an unemployed man from Toyonaka City, Osaka Prefecture, was arrested on suspicion of theft.
On May 27, Matsuyama is suspected of shoplifting eight wireless earphones worth a total of 75,000 yen at a large commercial establishment in Hakusan City.
Police also seized approximately 300 other items from the home, including camping equipment, luxury futons, small appliances, and bags.
The suspect Matsuyama is believed to have repeatedly shoplifted in Hokuriku, Tokai, Kinki, and other areas and resold the merchandise to flea markets on the Internet, earning more than 6 million yen in profits over two years.
He has confessed to the charges, and the police are now trying to corroborate that he used the profits to cover his living expenses.
JN8 -JAPANnavi8-
Information site supporting foreigners living in Japan.