Man arrested for attempted murder after stabbing two women in cab
07/04/2022
OKINAWA – A 29-year-old man was arrested on suspicion of attempting to kill two women who were getting out of a cab on a street in Ginowan City, Okinawa, early morning on July 3 by stabbing them with a knife.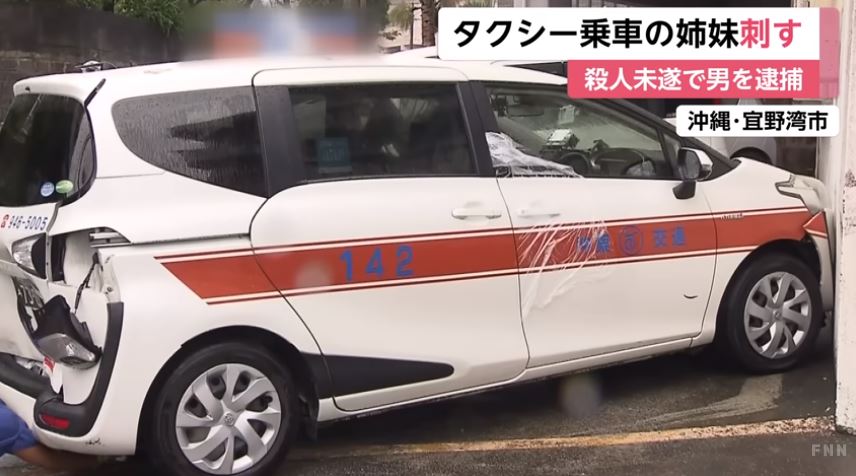 Man arrested for attempted murder after stabbing two women in cab (FNN)
At around 1:30 a.m., a woman reported that she was stabbed by a man she knew on a street in Ganyoko, Ginowan City.
According to police, the sisters, ages 28 and 32, were getting out of the cab when a man got in and stabbed them multiple times in the stomach.
The sisters who were stabbed were taken to the hospital for treatment. The man fled the scene in a car, but was apprehended by police officers around 8:00 a.m..
A 29-year-old man was arrested on suspicion of attempted murder and said he is certain he stabbed the victim. The man is an acquaintance of the sisters, and the police are investigating the details of their past troubles.
JN8 -JAPANnavi8-
Information site supporting foreigners living in Japan.