Bodies of Man and Woman Found in Yokohama Apartment; possible murder-suicide
07/04/2022
YOKOHAMA – On the night of July 1, two bodies, a man and a woman, were found in an apartment in Yokohama City. Police are investigating the circumstances surrounding the two deaths, believing that there is a strong possibility that the deaths were the result of a forced suicide.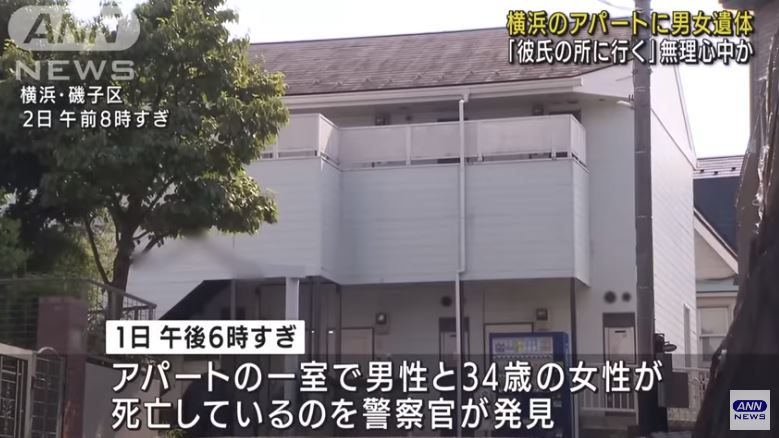 Bodies of Man and Woman Found in Yokohama Apartment; possible murder-suicide (ANN News)
Shortly after 6 p.m., a police officer visiting a room in an apartment in Isogo Ward, Yokohama, found a man and a 34-year-old woman dead.
According to the police, the man was found hanging by his neck and the woman had no noticeable external injuries.
When the police officers visited the room, the front door was unlocked. The woman's family reported her missing to the police on the 1st of this month, as they have not been able to contact her since the 30th of last month.
The woman told her family that she was going to her boyfriend's place. The police are investigating the circumstances of the two deaths, believing that it was most likely a forced suicide.
JN8 -JAPANnavi8-
Information site supporting foreigners living in Japan.