Man arrested for throwing his brother's skull in a junk shop, thinking it was just a replica
07/05/2022
TOKYO – A 110 call came in from a junk shop in Tokyo, announcing an incident. They said that they found a human skull and a jaw bone. But since they don't have any means to know its whereabouts, they had to check the dental record of the skull.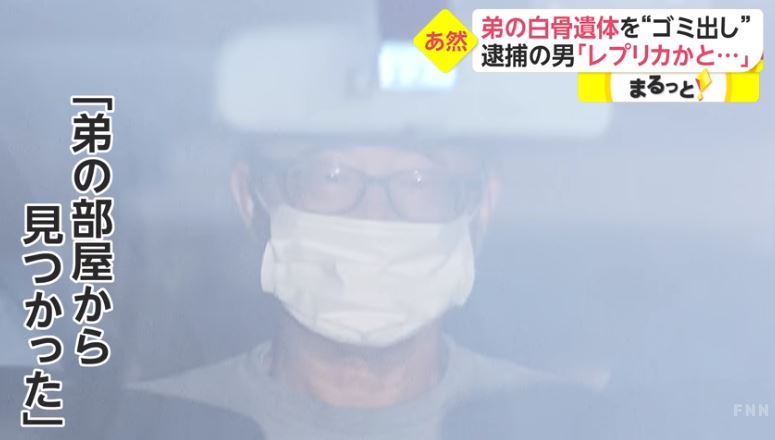 Man arrested for throwing his brother's skull in a junk shop, thinking it was just a replica (FNN)
Soon after, they were able to indentify the skull belongin to 67-year-old Hideo Murai. His indentity was solidified because of the cash card information inside the plastic bag where his skull came from.
Because of the incident, the police conducted an investigation and arrested the victim's brother, Shoichi Murai, 68-years-old.
Murai denied the charges and said that he found the skull in his brother's room and he thought that it was just a replica.
The police stormed the suspect's house and found other skeletal remains of the Hideo in his bed. According to the autopsy report, Hideo has been dead for several months.
The police is still investigating the cause of death and is likely to rule out any foul play as there are no signs of struggle. The case investigation is still on-going.
JN8 -JAPANnavi8-
Information site supporting foreigners living in Japan.