Old man with dementia, lied on the middle of the road, got hit by 5 vehicles and died in Hyogo
07/08/2022
HYOGO – In Awaji City, Hyogo Prefecture, a man who was asleep on a roadway was struck and killed by five cars. The deceased is believed to have been a man in his 80s suffering from dementia.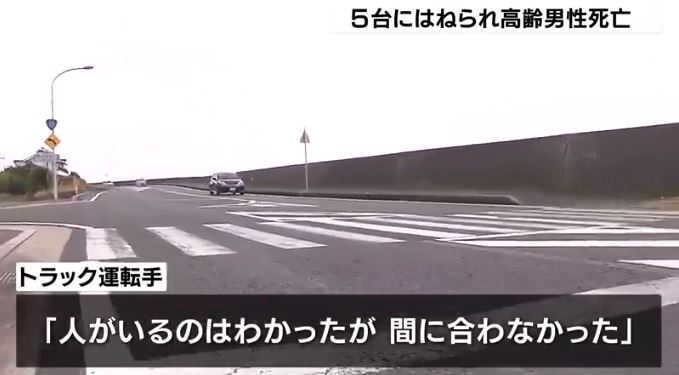 Old man with dementia, lied on the middle of the road, got hit by 5 vehicles and died in Hyogo (MBS News)
At around 2:30 a.m. on July 8, a passerby reported that three or four cars ran over a person on National Route 28 in Kamaguchi, Awaji City.
According to the police, a large truck hit an elderly man who was sleeping on the roadway and was then hit by four other vehicles.
The man was pronounced dead at the scene. The deceased is believed to be a man in his 80s who lived in the neighborhood. He suffered from dementia, and his family was looking for him when he disappeared from his house in the middle of the night.
The driver of the truck that first hit the man said that he knew there were people in the area but could not get there in time. The police are investigating the five drivers of the truck and other vehicles on suspicion of manslaughter.
JN8 -JAPANnavi8-
Information site supporting foreigners living in Japan.