Farewell to the Monument in front of the Station, Nagoya City
07/12/2022
AICHI – The removal of the "flying" monument in front of JR Nagoya Station began in earnest on July 9. On that day, an 11-meter section from the tip of the monument was cut off using electric tools. A crane was used to lift it up and remove it.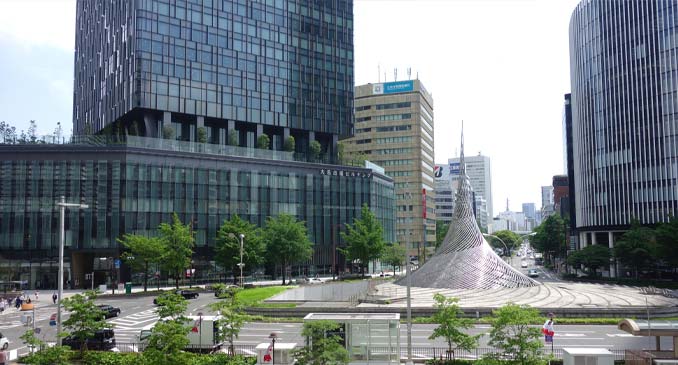 Farewell to the Monument in front of the Station, Nagoya City (andy kuo)
The monument, a 23-meter-high conical shape with a design of swirling stainless steel pipes, has been familiar to the public for more than 30 years since its installation in 1989, but will be removed to make way for the redevelopment of the area in front of the station in preparation for the opening of the Linear Central Shinkansen Line.
Nagoya City Mayor Takashi Kawamura, who watched the moment of the amputation, told reporters, "Thank you for being a symbol of Nagoya for so long. Thank you very much".
According to the city, the work is expected to continue until around October.
JN8 -JAPANnavi8-
Information site supporting foreigners living in Japan.