67-year-old man stabbed his son's wife in the neck, arrested on suspicion of attempted murder, possibly divorce trouble between son and wife, Edogawa-ku, Tokyo
07/15/2022
TOKYO – A 67-year-old man was caught red-handed in the parking lot of an apartment building in Edogawa Ward, Tokyo, for stabbing his son's wife in the neck and attempting to kill her.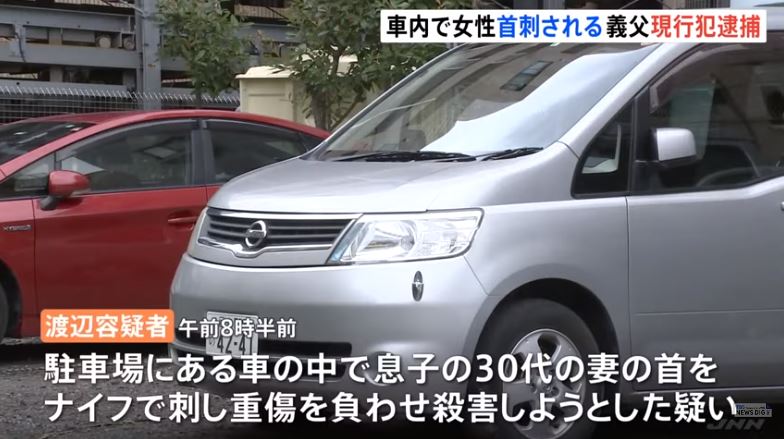 67-year-old man stabbed his son's wife in the neck, arrested on suspicion of attempted murder, possibly divorce trouble between son and wife, Edogawa-ku, Tokyo (TBS News)
Shuichi Watanabe, 67, of unknown occupation, is suspected of stabbing his son's wife, in her 30s, in the neck with a knife, seriously injuring her and attempting to kill her in a car parked in an apartment building in Higashi-Kasai, Edogawa Ward, shortly before 8:30 a.m. on March 14.
Upon receiving a 110 call from a witness, responding police officers took the suspect Watanabe into custody.
The Metropolitan Police Department believes that this is due to problems surrounding the divorce of the Watanabe suspect's son and his wife.
When questioned, Watanabe stated that he admitted to being stabbed in the neck, but denied intent to kill.
JN8 -JAPANnavi8-
Information site supporting foreigners living in Japan.