152,536 people infected nationwide, record high 176 seriously ill, 53 dead New strain of corona
07/21/2022
On July 20, 152,536 new cases of the new coronavirus were announced nationwide, the highest number of cases ever announced on a single day.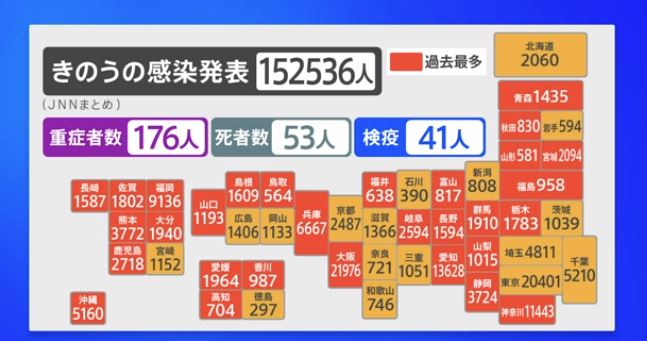 152,536 people infected nationwide, record high 176 seriously ill, 53 dead New strain of corona
(JNN)
The Tokyo Metropolitan Government announced 20,401 new cases of infection on July 20. This is an increase of 3,523 cases since last Wednesday, and the number of cases has exceeded 20,000 for the first time in about five months since February 5 this year.
Nationwide, 152,536 infections have been reported so far. Osaka has a record high of 21,976 cases. Aichi and Kanagawa also have more than 10,000 cases, with 30 municipalities having a record number of cases.
The number of seriously ill infected people hospitalized nationwide increased by 21 to 176. Fifty-three new deaths have been announced.
For effective ways to prevent from getting COVID19, please check out and click the image below.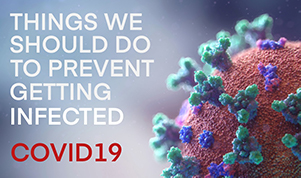 JN8 -JAPANnavi8-
Information site supporting foreigners living in Japan.