A record number of 186,246 infected nationwide, exceeding 30,000 for the first time in Tokyo
07/22/2022
A record number of 186,246 new cases of the new coronavirus were announced nationwide yesterday. Expert organizations noted that the rapid spread of infection continues in all prefectures.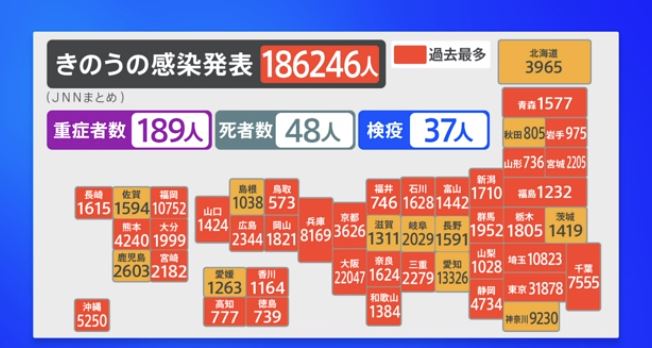 A record number of 186,246 infected nationwide, exceeding 30,000 for the first time in Tokyo (JNN)
The Tokyo Metropolitan Government announced yesterday that 31,878 people have been newly infected. For the first time, the number of infected people has exceeded 30,000, and the spread of the disease continues unchecked.
Nationwide, 186,246 infections were announced, a record high for the second day in a row. A record number of cases were reported in 35 prefectures, including Osaka and Saitama. Of the infected hospitalized, 189 were "seriously ill. The number of new fatalities has been announced as 48.
MHLW Advisory Board Chairperson Takashi Wakita
'Nationwide, it is predicted that the number of cases will continue to reach record highs in the future'
Against this backdrop, the Ministry of Health, Labor and Welfare held a meeting of an expert organization that advises on corona countermeasures and concluded that the number of infected persons nationwide during the most recent week was 1.72 times higher than the previous week, and that the spread of infection continues in all prefectures.
In Okinawa Prefecture, in particular, the use of hospital beds is already over 70% and the number of infections among healthcare workers is increasing, raising concerns about the impact on the healthcare system.
For effective ways to prevent from getting COVID19, please check out and click the image below.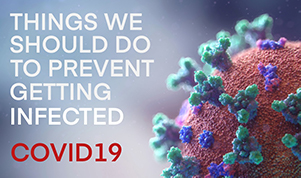 JN8 -JAPANnavi8-
Information site supporting foreigners living in Japan.