Female teenager, died after jumping on the train tracks and got hit by a passing express train in Toyoake, Aichi
08/01/2022
AICHI – On the night of July 31, a woman was struck and killed by a passing train at Meitetsu Toyoake Station in Toyoake City, Aichi Prefecture.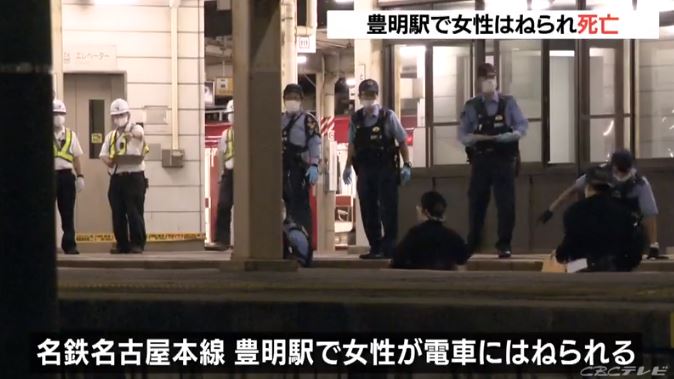 Female teenager, died after jumping on the train tracks and got hit by a passing express train in Toyoake, Aichi (CBC)
A woman was hit by an express train bound for Ichinomiya from Toyokawa Inari on the Meitetsu Ichinomiya Line at Toyoake Station on the Meitetsu Nagoya Main Line in Toyoake City a little after 7:00 p.m. on July 31.
The victim, a young woman, was pronounced dead at the scene.
The express train came to a sudden stop at the scene, but none of the approximately 50 passengers were injured.
According to the train driver, he saw a figure entering the tracks from the platform and braked suddenly, but could not brake in time.
JN8 -JAPANnavi8-
Information site supporting foreigners living in Japan.