139,687 confirmed infections nationwide, the largest number ever for a Monday, and the number of seriously ill people has increased more than eightfold in one month New type of corona
08/02/2022
Regarding the new coronavirus, 139,687 infections were announced today nationwide.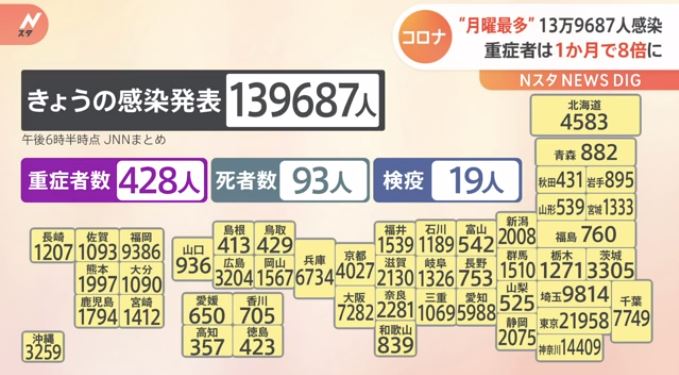 139,687 confirmed infections nationwide, the largest number ever for a Monday, and the number of seriously ill people has increased more than eightfold in one month New type of corona (TBS, N Star)
The Tokyo Metropolitan Government announced today that 20,195 new cases of infection have been reported. This is a 429 person decrease from last Monday and the first time in 13 days that the number of new cases has been below that of the same day of the previous week.
The average number of new cases over the past seven days was approximately 32,100, 123.9% of the number a week ago.
Nationwide, 139,687 infections were announced today, a record number for a Monday. The number of "seriously ill" cases, which was 52 nationwide on the first of last month, has swelled to 428 today, more than eight times the number in just one month. Ninety-three new deaths have been announced.
For effective ways to prevent from getting COVID19, please check out and click the image below.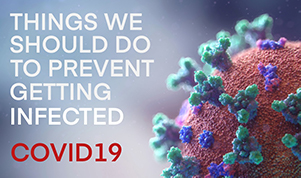 JN8 -JAPANnavi8-
Information site supporting foreigners living in Japan.