4 people received cuts and bruises after sliding on a water slide in Osaka
08/03/2022
OSAKA – Four people were found to have been injured in a slider at a municipal swimming pool in Sakai City, Osaka Prefecture.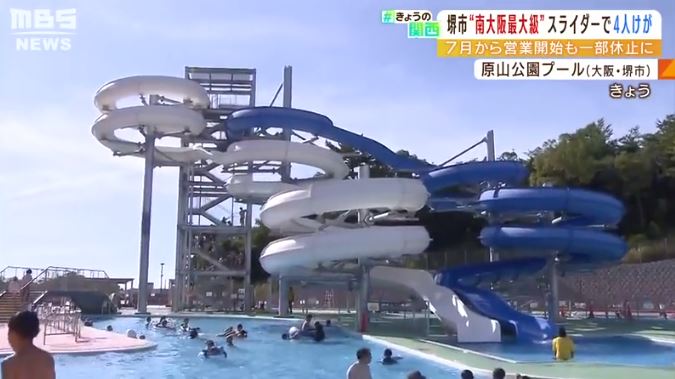 4 people injured on new water slide in Osaka Pref. after going too fast (MBS)
According to Sakai City, in early July this year, a sixth-grade boy (12) and three men in their 40s used the 124-meter-long white waterslide at Harayama Park Pool.
All suffered bruises on their faces and received several stitches. It is believed that they lost their balance at a drop of about 60 cm in the middle of the slide and hit the side of the slide.
The city has suspended the use of the slider that caused the injuries and will make safety improvements before the next season.
JN8 -JAPANnavi8-
Information site supporting foreigners living in Japan.