Quarantine station employee infected with Omicron strain
12/17/2021
OSAKA – The Ministry of Health, Labor and Welfare (MHLW) has announced that a staff member of a quarantine station at Kansai International Airport has been infected with an Omicron strain, a mutated virus of a new corona.
Quarantine station employee infected with Omicron strain (JNN)
According to the Ministry of Health, Labor and Welfare, the infection with the Omicron strain was confirmed in a female employee in her 30s of the Kansai Airport Quarantine Station, who works at a lodging and treatment facility for corona-positive patients managed by the quarantine station.
The woman tested positive for corona on the 13th of this month, and as a result of genetic analysis, she was confirmed to have the Omicron strain on the 16th.
Six of the staff members who work at the same facility as the woman are currently designated as close contacts, and the Ministry of Health, Labor and Welfare is investigating the possibility that the woman was infected inside the facility.
For effective ways to prevent from getting COVID19, please check out and click the image below.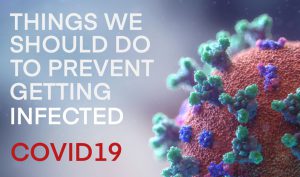 JN8 -JAPANnavi8-
Information site supporting foreigners living in Japan.