More than 2,000 people infected nationwide since September last year
01/06/2022
The number of people infected with the new coronavirus was announced to be 2,638 nationwide on the 5th. This is the first time in about four months since September last year that the number of infected people has exceeded 2,000.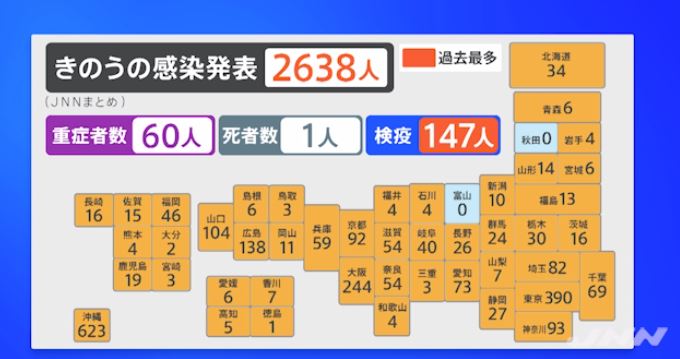 More than 2,000 people infected nationwide since September last year (JNN)
The number of newly infected people announced by the Tokyo Metropolitan Government on January 5 was 390, the first time since September of last year that the number exceeded 300. The average number of new infections per day over the last seven days is three times that of a week ago.
According to the JNN summary, the highest number of people in Japan was 623 in Okinawa, 244 in Osaka, and 138 in Hiroshima. This is the first time since last September that the total number of people in Japan exceeded 2,000, doubling from 1,268 on January 4.
In addition, the Ministry of Health, Labor and Welfare announced that 147 new infections have been confirmed at airport quarantines, the largest number ever announced in one day.
For effective ways to prevent from getting COVID19, please check out and click the image below.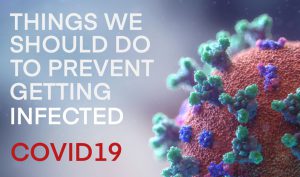 JN8 -JAPANnavi8-
Information site supporting foreigners living in Japan.