Record number of 1,414 confirmed in Okinawa, replacement by Omicron strains and rapid spread
01/07/2022
OKINAWA – Okinawa Prefecture has announced that a record number of 1,414 new cases of the new coronavirus have been confirmed today.
Record number of 1,414 confirmed in Okinawa, replacement by Omicron strains and rapid spread (JNN)
In Okinawa Prefecture, there has been a rapid spread of the disease with the replacement of the Omicron strain, and a record 981 people were confirmed infected yesterday. Today, 1,414 people have been confirmed, exceeding the 1,000 mark for the first time, and the spread of the disease has become unstoppable.
Tamaki, Governor of Okinawa Prefecture
"I'm a little at a loss for words. This number will probably remain high and may increase in the future, so we are being asked how we should respond more quickly. We need to respond as well."
Due to the rapid spread of the infection, the coming-of-age ceremony scheduled for this weekend in Okinawa has been cancelled and many hotels have cancelled their rooms. In addition, as of yesterday, 220 hospital staff members have been absent from work due to being in close contact with the disease, and some hospitals have begun to restrict general outpatient and emergency services.
For effective ways to prevent from getting COVID19, please check out and click the image below.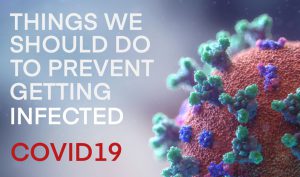 JN8 -JAPANnavi8-
Information site supporting foreigners living in Japan.