Omicron strain suspected in death of man in his 80s confirmed for the first time in Osaka
01/13/2022
OSAKA – A man who died this month after being infected with a new type of coronavirus is suspected to have the Omicron strain, the Osaka Prefectural Government has announced.
Omicron strain suspected in death of man in his 80s confirmed for the first time in Osaka (JNN)
According to the Osaka prefectural government, a man in his 80s who was infected with the new corona and died on January 8 this month tested negative for the delta strain and is suspected to be infected with the Omicron strain.
The prefectural government is currently conducting genome analysis, but this is the first time that a death suspected to be caused by the Omicron strain has been confirmed in the prefecture. The man had an underlying medical condition, but the prefectural government has not revealed the details of how he became infected.
In Osaka Prefecture, 1,711 new cases of the disease were confirmed yesterday, the first time since September last year that more than 1,000 people have been infected, and the infection is spreading rapidly.
For effective ways to prevent from getting COVID19, please check out and click the image below.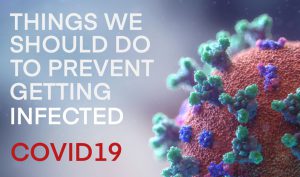 JN8 -JAPANnavi8-
Information site supporting foreigners living in Japan.