32,197 Infected Nationwide, First Time More Than 30,000 Infected, Record Number in 18 Prefectures
01/19/2022
On January 18, it was announced that 32,197 people have been infected with the new coronavirus nationwide. This is the first time that the number of cases has exceeded 30,000. This is the first time that the number has exceeded 30,000.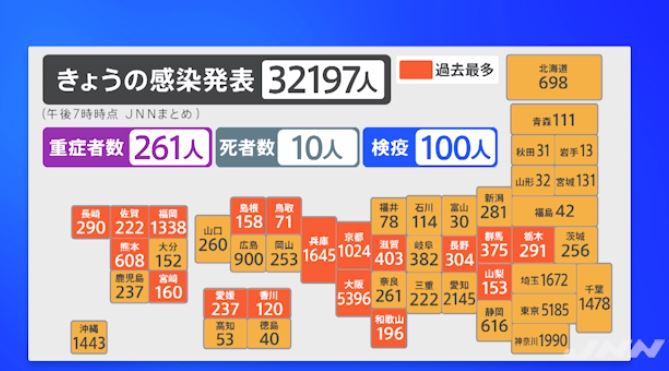 32,197 Infected Nationwide, First Time More Than 30,000 Infected, Record Number in 18 Prefectures (JNN)
The number of newly infected people announced by the Tokyo Metropolitan Government on January 18 was 5,185. This is the first time in about five months since August 21, 2021 that the number of infected people has exceeded 5,000.
The highest number of people infected nationwide was 5,396 in Osaka Prefecture, far more than the 3,760 on January 16 and a record number. Infections are spreading rapidly in many areas, with 18 prefectures announcing a record number of infections per day.
Nationwide, 32,197 people were reported to be infected nationwide, surpassing the 25,990 cases reported on August 20 last year.
Of the infected people hospitalized nationwide, 261 are seriously ill, a fivefold increase in the first 18 days of this year. In addition, 10 new deaths have been confirmed.
For effective ways to prevent from getting COVID19, please check out and click the image below.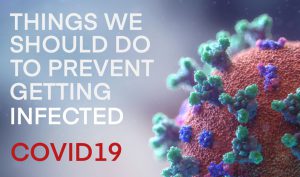 JN8 -JAPANnavi8-
Information site supporting foreigners living in Japan.