46,198 people infected nationwide, record number
01/21/2022
As of 6:15 p.m. today, a record number of 46,198 people have been infected with the new corona strain. The total number of people infected nationwide has exceeded 2 million.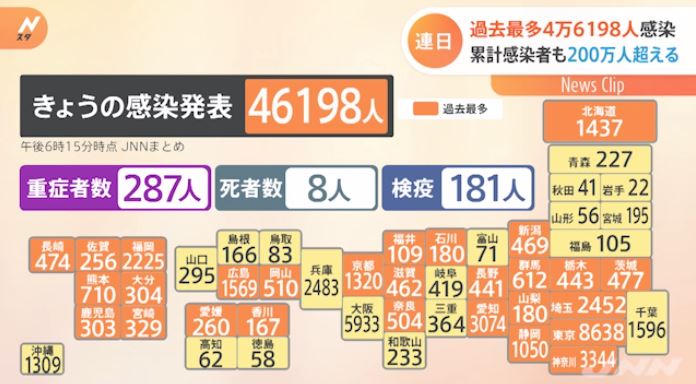 46,198 people infected nationwide, record number (JNN)
The Tokyo Metropolitan Government announced today that 8,638 people have been newly infected, a record number for the second day in a row. The utilization rate of hospital beds in Tokyo is now 28.9%, which is about 30% of all beds in use.
By prefecture, 28 prefectures announced a record number of infected people. A total of 46,198 people were reported to have been infected nationwide, the second consecutive day of record numbers. The total number of infected people in Japan has exceeded 2 million.
The number of seriously injured was 287, and the number of new deaths was eight.
For effective ways to prevent from getting COVID19, please check out and click the image below.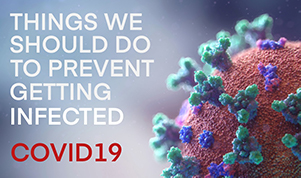 JN8 -JAPANnavi8-
Information site supporting foreigners living in Japan.