Over 50,000 New Coronavirus Infections Nationwide, Record Number in 9 Prefectures
01/24/2022
On the 23rd, the number of new cases of the new coronavirus announced nationwide exceeded 50,000. This is the second day in a row that the number has exceeded 50,000.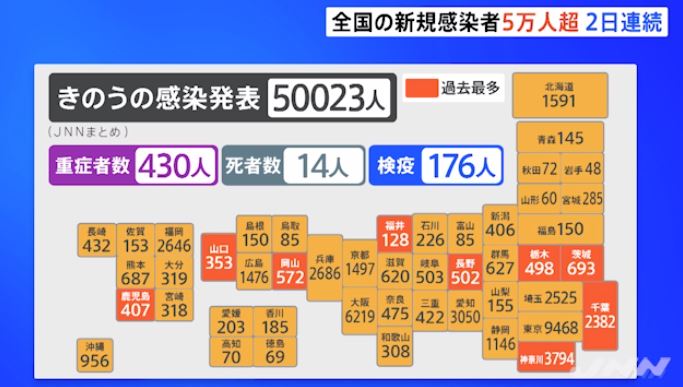 Over 50,000 New Coronavirus Infections Nationwide, Record Number in 9 Prefectures (JNN)
For the third day in a row, the number of people infected with the new coronavirus has exceeded 9,000. The number of patients has exceeded 9,000, and the hospital bed utilization rate is 35.3%.
The number of people receiving medical treatment at home in Tokyo has reached 26,556, a record high. The highest number so far was 26,409 in the "fifth wave" on August 21, 2021.
Nationwide, the number of cases exceeded 50,000 for the second day in a row, reaching 50,023. Of these, nine prefectures (Tochigi, Ibaraki, Chiba, Kanagawa, Nagano, Fukui, Okayama, Yamaguchi, and Kagoshima) had the highest number of people infected in one day. Fourteen deaths have been announced nationwide, and 430 people are in serious condition.
For effective ways to prevent from getting COVID19, please check out and click the image below.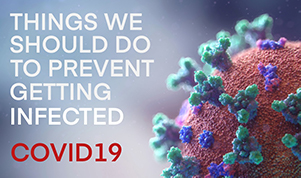 JN8 -JAPANnavi8-
Information site supporting foreigners living in Japan.