Three killed in a car accident at Kawasaki City
01/26/2022
KANAGAWA – A day before yesterday, a passenger car hit two bicycles in Kawasaki City, killing and injuring three people, including a three-year-old boy. Today, the police sent a suspect, Kyoko Funado (50), to the prosecutor's office on charges of negligent homicide.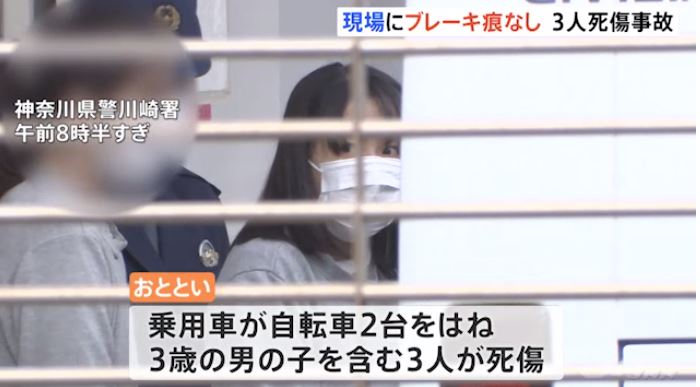 Three killed in a car accident at Kawasaki City (JNN)
According to the police, the car ran out into the opposite lane and hit the cyclists, but interviews with investigators revealed that there were no brake marks from the car at the scene.
The suspect said, "I panicked and went on my way."
JN8 -JAPANnavi8-
Information site supporting foreigners living in Japan.