71,644 Infections Announced Nationwide, Record Number in 33 Prefectures
01/27/2022
The number of people newly infected with the new corona virus in Japan continued to rise on the 26th, exceeding 70,000 for the first time.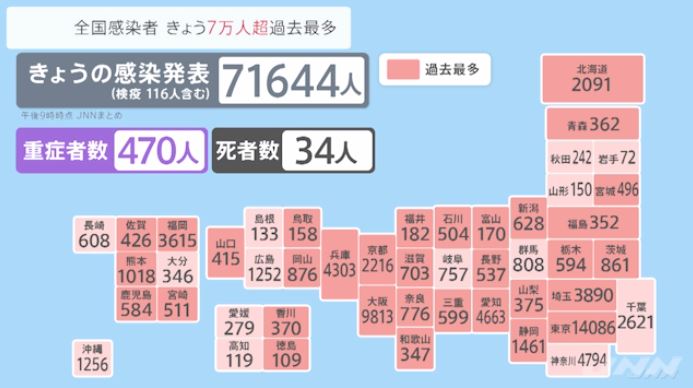 71,644 Infections Announced Nationwide, Record Number in 33 Prefectures (JNN)
The number of newly announced cases of infection in Tokyo on the 26th was 14,086, breaking the record number for the second day in a row. The hospital bed utilization rate is 42.8%, and if 501 more patients are admitted, the rate will exceed 50%, which is the threshold to start considering the request for "emergency declaration."
According to a summary by JNN, 71,644 people were reported infected nationwide on the 26th, the second consecutive day of record numbers following the 25th, and the first time more than 70,000 people were infected in a single day.
Record numbers were recorded in 33 prefectures, including Osaka and Aichi.
For effective ways to prevent from getting COVID19, please check out and click the image below.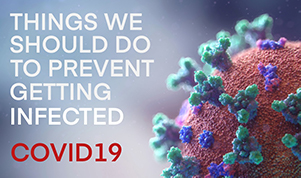 JN8 -JAPANnavi8-
Information site supporting foreigners living in Japan.