17-year old student, assaulted after asking a man to stop smoking inside a train
01/27/2022
TOCHIGI – The police arrested a 28-year old man for assaulting ang seriously injuring a 17-year old high school student after being warned about smoking inside a train.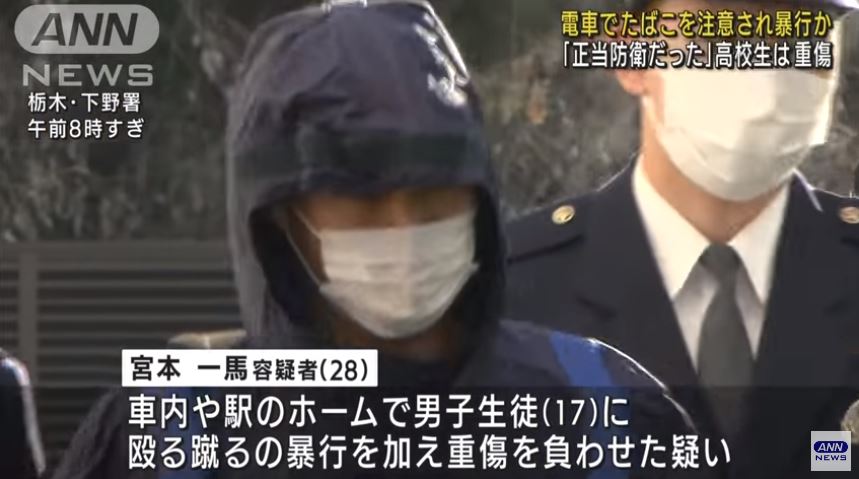 17-year old student, assaulted after asking a man to stop smoking inside a train (ANN)
The suspect, Miyamoto, was was sent to the prosecutor's office at around 8:30 a.m. on January 25 on suspicion of assaulting a male student by punching and kicking him inside a train car on the JR Utsunomiya Line in Tochigi Prefecture and on a station platform, resulting in serious injuries including a fracture to his right cheek.
At the time, the suspect was smoking a cigarette on the priority seat when the male student asked him to stop smoking as they are inside the train. The man got angry and assaulted the kid by punching and kicking him.
In a subsequent interview with the police, Miyamoto admitted to the charges, but said that it was just self-defense.
At the time, Miyamoto was on the train to Tokyo.
JN8 -JAPANnavi8-
Information site supporting foreigners living in Japan.