3-month-old baby dies, mother arrested: "I dropped her from a high place"
01/28/2022
SAITAMA – A 37-year-old mother has been arrested by police for assaulting and killing her 3-month-old baby at a house in Shiki, Saitama Prefecture.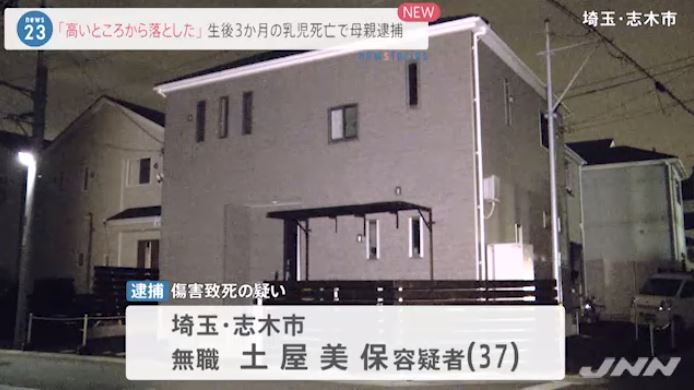 3-month-old baby dies, mother arrested: "I dropped her from a high place" (JNN)
The suspect, Miho Tsuchiya (37), an unemployed woman from Shiki City, was arrested on suspicion of killing her own baby. According to the investigation, Tsuchiya is suspected of assaulting and killing her three-month-old daughter, Yumesora, at her home in Shiki City last June.
According to the police, the cause of death was an acute subdural hematoma caused by a strong blow to the head.
When questioned by the police, Tsuchiya admitted the crime, and stated that she had dropped the baby from a high place. The police are investigating the motive.
JN8 -JAPANnavi8-
Information site supporting foreigners living in Japan.