Man hits man on bicycle parking lot, takes his backpack and flees Tokyo's Meguro Ward
01/31/2022
TOKYO – On the morning of January 30, a man suddenly hit a man in a bicycle parking lot in Meguro-ku, Tokyo with a bottle-like object, took his backpack, and fled. The Tokyo Metropolitan Police Department is tracking down the man as a case of robbery and injury.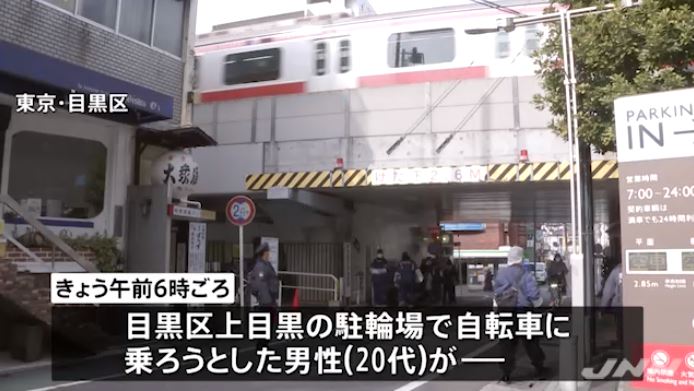 Man hits man on bicycle parking lot, takes his backpack and flees Tokyo's Meguro Ward (JNN)
At around 6 a.m. on January 30, a man in his 20s who was riding his bicycle on a bicycle parking lot in Kamimeguro, Meguro-ku, was suddenly pulled by his backpack from behind and hit on the head with what looked like a bottle.
According to the Metropolitan Police Department, when the man resisted, the man threatened to kill him and punched him in the head again. The man took his backpack containing approximately 60,000 yen in cash and fled toward Nakameguro Station. After reporting the incident to a nearby police box, the man was taken to the hospital with minor injuries.
JN8 -JAPANnavi8-
Information site supporting foreigners living in Japan.