More than 60,000 people infected with corona nationwide on Monday, the highest number in Japan, and the hospital bed utilization rate in Tokyo exceeds 49%
02/01/2022
The number of people infected with the new coronavirus exceeded 60,000 nationwide on Monday. This is the highest number ever for a Monday.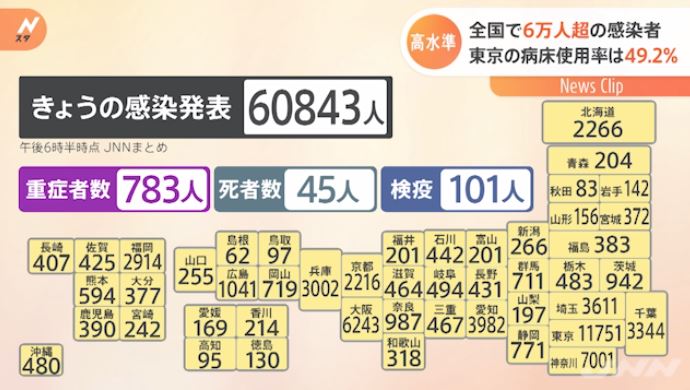 More than 60,000 people infected with corona nationwide on Monday, the highest number in Japan, and the hospital bed utilization rate in Tokyo exceeds 49%. (JNN)
On the 31st, the number of newly announced cases in Tokyo was 11,751, the highest number ever for a Monday. The hospital bed utilization rate rose 0.7 percentage points from the 30th to 49.2%.
If the number of inpatients increases by another 55, the utilization rate of hospital beds will exceed 50%, which is the threshold for Governor Koike to consider requesting an "emergency declaration"
The number of infected people nationwide is reported to be 68,843, which is 1.4 times higher than the 44,802 infected last Monday. There were 6,243 cases reported in Osaka and 7,001 cases in Kanagawa.
The number of infected people hospitalized nationwide who are considered seriously ill is 783. Forty-five new deaths have been announced.
For effective ways to prevent from getting COVID19, please check out and click the image below.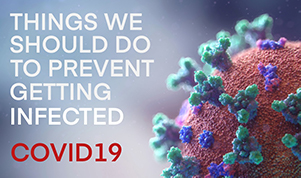 JN8 -JAPANnavi8-
Information site supporting foreigners living in Japan.