Toyota retains world's top seller in 2021
02/01/2022
For the second year in a row, the Toyota Motor Group has become the world's No. 1 automaker in terms of global sales, selling more than 10.49 million vehicles in the past year.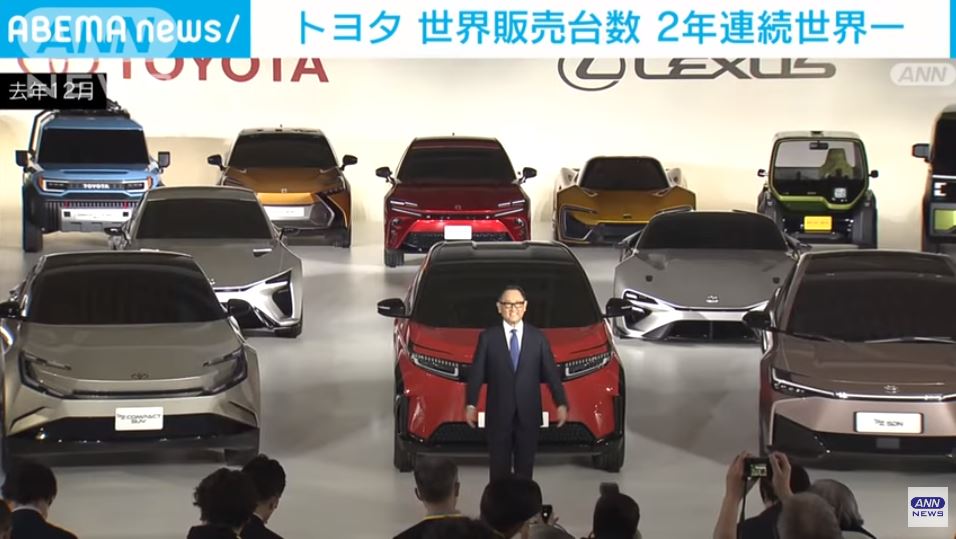 Toyota retains world's top seller in 2021 (ANN)
On the 28th, Toyota announced that its global sales for 2021, including those of its group companies Daihatsu Motor Co. and Hino Motors, increased by about 10% from the previous year to 1,049,548 units.
Volkswagen, in second place, fell 4.5 percent to 8.88 million units.
While many of its rivals were forced to reduce production due to the Corona disaster and semiconductor shortage, both production and sales increased, and Toyota alone sold 9.61 million units, the second highest number ever.
Sales of hybrid vehicles have been strong, topping General Motors in the U.S. for the first time in a year, and reaching a record high in China for the ninth year in a row.
Toyota commented, "We want to continue to make good vehicles with safety and quality as our top priority."
JN8 -JAPANnavi8-
Information site supporting foreigners living in Japan.