Record number of suspected child abusers exceeds 108,000 nationwide
02/04/2022
The number of homicides and other criminal offenses recognized by police nationwide last year hit a postwar low for the seventh consecutive year. On the other hand, the number of notifications of child abuse and the number of cybercrime cases detected reached a record high.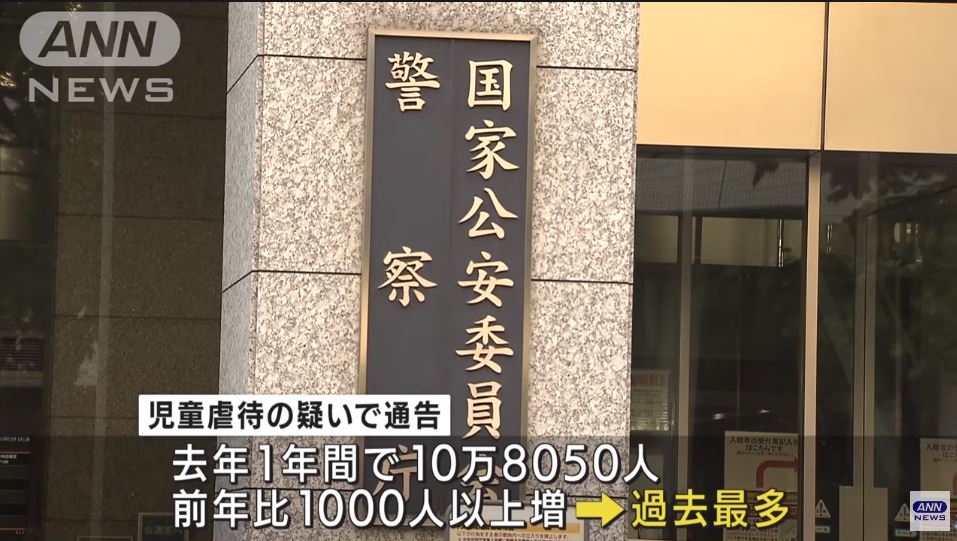 Record number of suspected child abusers exceeds 108,000 nationwide (ANN)
According to the National Police Agency, the number of criminal offenses such as murder and theft last year was 568,148, a decrease of more than 45,000 from the year before last, and the lowest in the postwar period for seven consecutive years.
In particular, street crimes such as snatch-and-grab crimes decreased by almost 30% from January to March last year, when the state of emergency was declared, compared to the previous year, and it is believed that the refraining from going out due to the new corona is one of the factors.
On the other hand, the number of children notified by the police to the Child Guidance Center on suspicion of abuse reached a record high of 108,050, and the number of consultations on spousal violence reached a record high of 83,035.
The number of cybercrime cases uncovered, which the government plans to strengthen its response to by establishing a cyber police bureau in April, exceeded 10,000 for the first time, reaching 12,275, the highest number ever.
In a survey of 5,000 people conducted by the National Police Agency, 80 percent of the respondents were worried about cybercrime as the biggest concern for being a victim of crime.
In addition, more than 60% of the respondents feel that public safety in Japan has deteriorated over the past 10 years, and nearly 80% of them attribute this to the occurrence of indiscriminate killings and other incidents.
JN8 -JAPANnavi8-
Information site supporting foreigners living in Japan.