Caregiver shuttle bus falls 3 meters, driver said he switched to a wrong gear
02/04/2022
KANAGAWA – Today morning, in Yokohama City, four people were injured when a caregiver shuttle van from a nursing home fell off the road into the grounds of a house.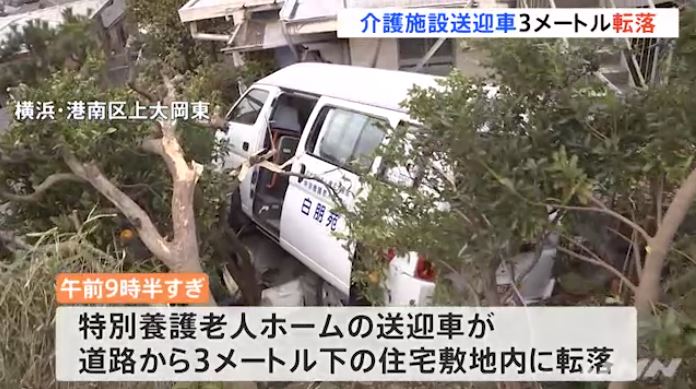 Caregiver shuttle bus falls 3 meters, driver said he switched to a wrong gear
According to the police, just after 9:30 a.m., a van used for transportation to and from a special nursing home in Kamioka Higashi, Yokohama City, fell into the grounds of a house three meters below the road.
At the time of the accident, in addition to the driver, a 91-year-old man, a woman in her 70s, and a female employee of the nursing home were riding in the van.
The 71-year-old man who was driving the van told the police, "I was trying to back up and put the van in the wrong gear," he said.
JN8 -JAPANnavi8-
Information site supporting foreigners living in Japan.