Brother Arrested on Suspicion of Killing 3-Year-Old Girl in Nago City, Okinawa
02/09/2022
OKINAWA – On the morning of February 8, a teenage boy was arrested on suspicion of murder for killing his three-year-old sister in an apartment complex in Nago City, Okinawa Prefecture.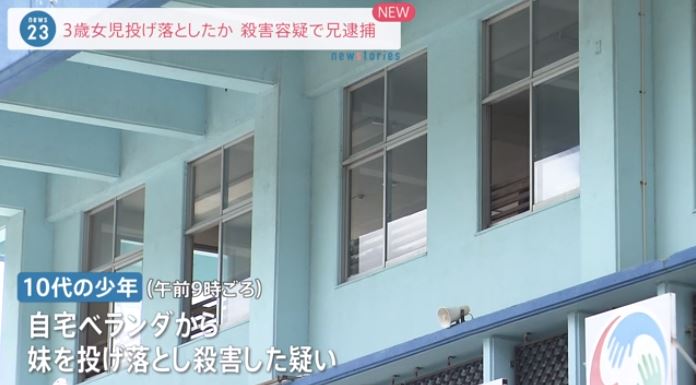 Brother Arrested on Suspicion of Killing 3-Year-Old Girl in Nago City, Okinawa (News 23)
According to the police, the boy is suspected of killing his sister by throwing her off the balcony of their apartment complex at around 9:00 am.
The boy has admitted to throwing his sister off the balcony, but the police have not revealed his intent to kill, saying it would hinder the investigation.
JN8 -JAPANnavi8-
Information site supporting foreigners living in Japan.