Nationwide Corona Infections Close to 100,000, Death Toll at Record 164
02/11/2022
On the 10th, it was announced that nearly 100,000 people have been newly infected with the new corona. The number of new deaths is 164, the highest number ever.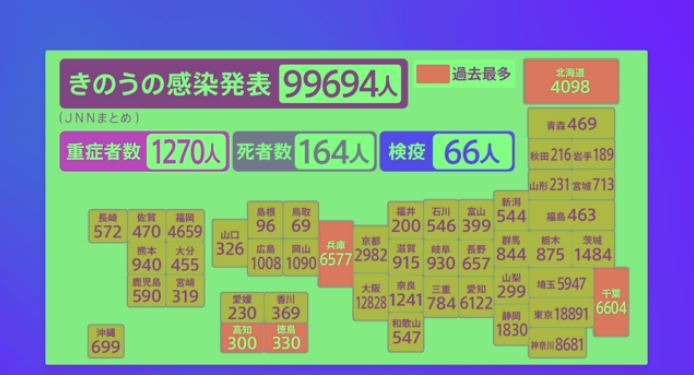 Nationwide Corona Infections Close to 100,000, Death Toll at Record 164 (JNN)
In Tokyo, 18,891 new infections were announced on the 10th. Although the number of infections is still high, it is 1,788 less than last Thursday, and has been below the same day of the previous week for two consecutive days.
Nationwide, 99,694 new infections have been announced. A record number of cases have been reported in Hokkaido, Chiba, Hyogo, Tokushima and Kochi.
Of the infected people hospitalized nationwide, 1,270 were in serious condition, up 58 from the previous day. The number of deaths was 164, an increase of 5 from the previous day and a record number.
In addition, the National Police Agency has found that 151 of the deaths treated as "strange deaths" by police nationwide last month were infected with the new corona. In December last year, there were three cases, a 50-fold increase. By prefecture, Tokyo has the highest number of cases with 35, followed by Osaka with 25, in proportion to the number of infected people.
For effective ways to prevent from getting COVID19, please check out and click the image below.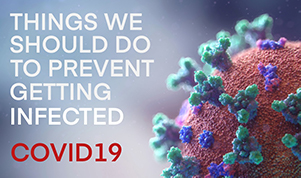 JN8 -JAPANnavi8-
Information site supporting foreigners living in Japan.