Nationwide Corona death toll hits 236, highest on record
02/16/2022
Yesterday, the number of people infected and killed by the new coronavirus was announced to be 236 nationwide, a significant increase from the previous record.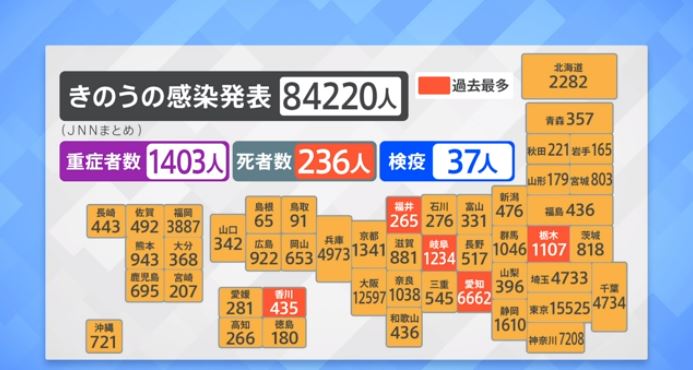 Nationwide Corona death toll hits 236, highest on record (JNN)
The number of newly infected people announced by the Tokyo Metropolitan Government yesterday was 15,525. This is a decrease of 1,588 compared to last Tuesday, and the average number of new infections in the last seven days has also decreased by about 20%. On the other hand, 16 people died, the highest number since the beginning of the sixth wave.
According to a summary by JNN, 84,220 people were reported infected nationwide yesterday, a record number in five prefectures including Aichi.
A total of 236 new deaths were announced nationwide, the highest number ever recorded in a single day, more than 70 more than last Thursday's 164 deaths.
For effective ways to prevent from getting COVID19, please check out and click the image below.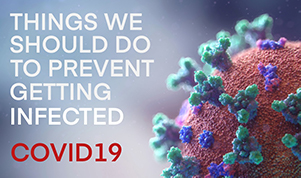 JN8 -JAPANnavi8-
Information site supporting foreigners living in Japan.