83,863 Infected Nationwide, More Than 200 Dead Today
02/17/2022
More than 83,000 new cases of the new coronavirus have been announced nationwide today.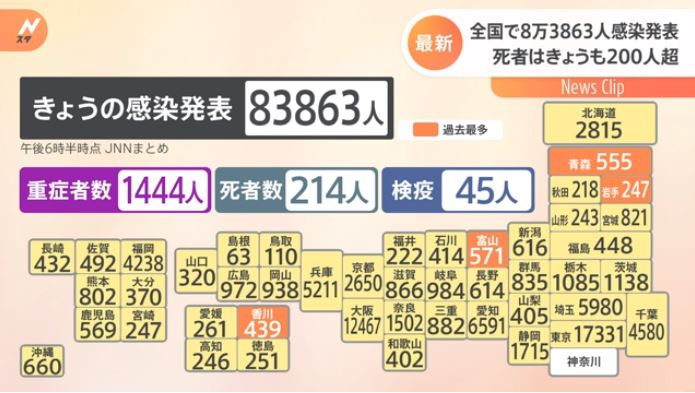 83,863 Infected Nationwide, More Than 200 Dead Today
The Tokyo metropolitan government announced today that 17,331 people have been newly infected, the eighth consecutive day below the same day the week before. The average number of new infections in the last seven days was 15,082, about 80% of last week's total.
The number of fatalities in Tokyo has been announced at 21, the first time in about five months since September 18, 2011 that the number of fatalities exceeded 20.
In addition, 12,467 people in Osaka, 6,591 in Aichi, and 5,980 in Saitama have been reported to have been newly infected nationwide, with four prefectures, including Kagawa and Iwate, reporting record numbers.
The number of seriously ill people hospitalized nationwide has increased by 41 from yesterday to 1,444, and 214 deaths have been announced.
For effective ways to prevent from getting COVID19, please check out and click the image below.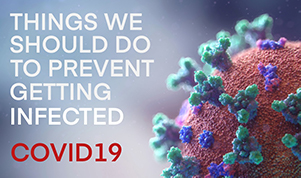 JN8 -JAPANnavi8-
Information site supporting foreigners living in Japan.