Osaka's Takatsuki woman murdered with 150 million yen in insurance money
02/22/2022
OSAKA – In July last year, a woman was found dead in a house in Takatsuki City, Osaka Prefecture, and the police are investigating it as a murder case based on the condition of the body.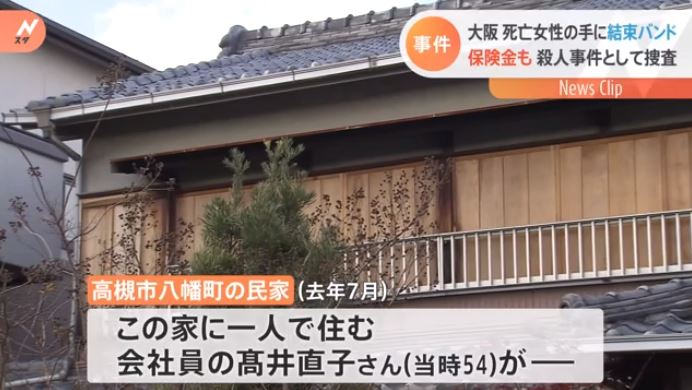 Osaka's Takatsuki woman murdered with 150 million yen in insurance money (N Star)
Last July, Naoko Takai (54), an office worker who lived alone in a house in Yawata-cho, Takatsuki City, was found dead with her face partially submerged in the bathtub. As a result of the autopsy, the cause of death is suspected to be drowning in the bathtub.
According to the police, a bandage was found wrapped around Takai's right hand, and subsequent investigation revealed that his hands may have been tied, and there were also traces of congestion on his body.
Neighbor, November last year
When I heard about it, I was just surprised and didn't have any idea why. She was a very beautiful girl with a small face, a good girl.
There was also a 150 million yen life insurance policy in Takai's name, and the police are investigating the victim's surroundings.
JN8 -JAPANnavi8-
Information site supporting foreigners living in Japan.