80,364 newly infected nationwide, 244 dead, 1,489 seriously ill
02/24/2022
Nationwide, 80,364 new cases of the new coronavirus were announced yesterday.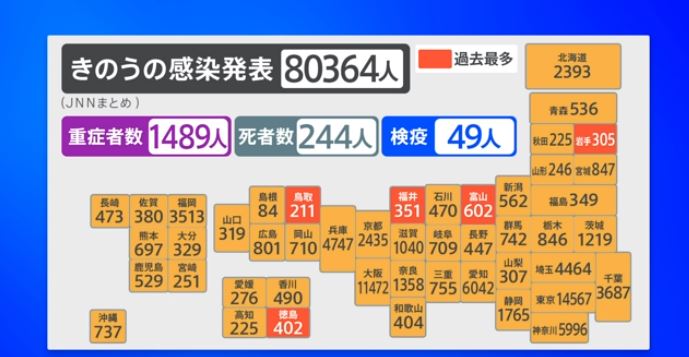 80,364 newly infected nationwide, 244 dead, 1,489 seriously ill (JNN)
The number of newly infected people announced by the Tokyo metropolitan government was 14,567, which was lower than the same day of the previous week for the fourth consecutive day. The average number of new infections over the past seven days has decreased to about 90% of the previous week.
While the number of infected people in Tokyo is on a downward trend, five prefectures across Japan, including Toyama and Tokushima, have seen record numbers of cases.
After Tokyo, 11,472 people were reported to be infected in Osaka and 6,042 people in Aichi, leaving 1,489 people hospitalized in Japan, 15 fewer than the day before last. The newly announced death toll was 244.
For effective ways to prevent from getting COVID19, please check out and click the image below.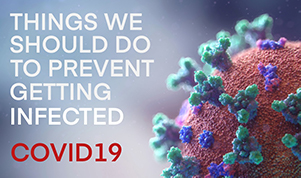 JN8 -JAPANnavi8-
Information site supporting foreigners living in Japan.