61,260 people newly infected nationwide
02/25/2022
The new coronavirus has been reported to have infected 61,260 people in Japan yesterday.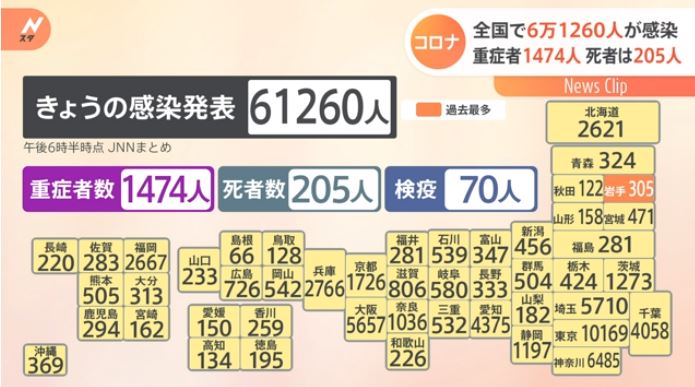 61,260 people newly infected nationwide (N Star)
The Tokyo Metropolitan Government announced yesterday that 10,169 people have been newly infected. This is a decrease of 7,695 from last Thursday, and the fifth consecutive day that the number is lower than the same day of the previous week. The average number of new infections in the last seven days was 12,509.1, about 84% of last week's total.
This is followed by the number of infected people by prefecture. ▼ 5,657 cases were reported in Osaka and 6,485 in Kanagawa, both lower than the same day of the previous week.
In Iwate, a record number of 305 cases were announced for the second day in a row. The number of people in serious condition hospitalized nationwide was 1,474, and the newly announced death toll was 205.
For effective ways to prevent from getting COVID19, please check out and click the image below.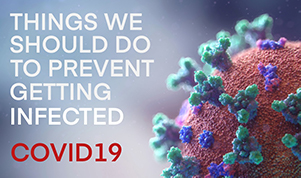 JN8 -JAPANnavi8-
Information site supporting foreigners living in Japan.