61,000 infected people nationwide exceeded 1,322 people with severe disease
03/11/2022
The Tokyo Metropolitan Government announced today that there were 10,080 new cases of infection. In Kyoto, a child under 10 years old with no underlying disease died because of the virus, it is believed to be the first case in Japan.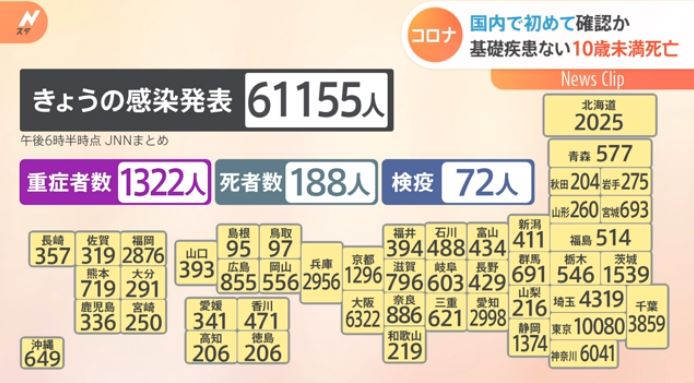 61,000 infected people nationwide exceeded 1,322 people with severe disease (TBS News)
At today's monitoring meeting, a strong sense of crisis was expressed regarding the medical system, saying, "The general hospital beds continue to be full, and the crisis situation continues to make it extremely difficult to accept emergency patients for admission.
Of the 188 new deaths, the death of a preschool child with no underlying disease was announced in Kyoto. This is believed to be the first confirmed death of a child under 10 years of age with no underlying medical conditions in Japan.
For effective ways to prevent from getting COVID19, please check out and click the image below.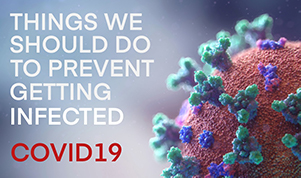 JN8 -JAPANnavi8-
Information site supporting foreigners living in Japan.