Famima to stop providing plastic spoon and forks to reduce plastic waste
03/11/2022
FamilyMart is the first major convenience store to decide to stop offering plastic forks.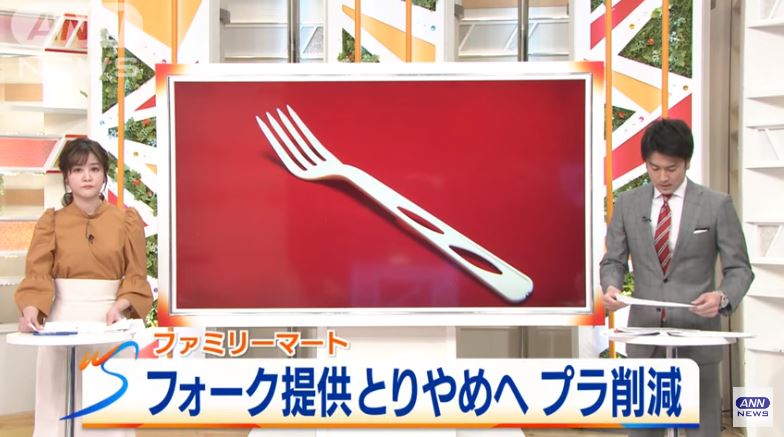 Famima to stop providing plastic spoon and forks to reduce plastic waste (ANN News)
FamilyMart will stop providing plastic forks and spoons to customers who purchase boxed lunches and other items free of charge at 10 stores in Tokyo starting on March 10, and instead will provide chopsticks made of bamboo.
After a month-long demonstration, the company plans to analyze the impact and expand the system nationwide, leading to a reduction of approximately 260 tons of plastic per year.
This is in response to a law that will take effect next month requiring businesses to reduce plastic waste.
FamilyMart has introduced forks and spoons with holes drilled in the part that holds them, but has decided that more in-depth plastic reduction measures are needed.
But they will continue to provide spoons to customers who buy curries and soups that are difficult to eat with chopsticks.
JN8 -JAPANnavi8-
Information site supporting foreigners living in Japan.