Man, arested for stealing guardrails and selling them for profit at Tochigi
03/15/2022
TOCHIGI – A self-proclaimed antique dealer was arrested for stealing guardrails in Tochigi Prefecture. The man said that he stole dozens of other items.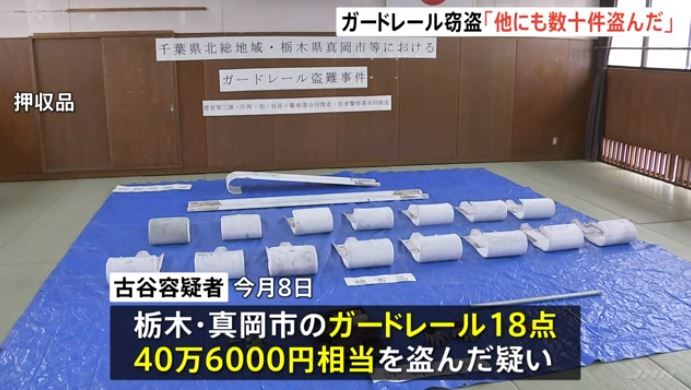 Man, arested for stealing guardrails and selling them for profit at Tochigi (TBS News)
The suspect, Atsuro Furuya, 63, a self-proclaimed antique dealer in Kashiwa City, was arrested on suspicion of stealing 18 guardrails worth 406,000 yen that were installed on a road in Moka City, Tochigi Prefecture, on March 8 this month.
According to the police, Furuya emerged as a suspect when they analyzed security cameras after a series of guardrails were stolen in Chiba Prefecture. The police discovered that the crime was committed in Tochigi Prefecture.
Furuya sold the stolen guardrails to a metal buyer, and told investigators that he was using the money for living expenses and that he stole dozens of other items.
JN8 -JAPANnavi8-
Information site supporting foreigners living in Japan.