2nd-grade student, unconscious after being run over by a truck at Oita
03/18/2022
OITA – The accident occurred on a school road not far from the elementary school. The police are investigating the situation at the time.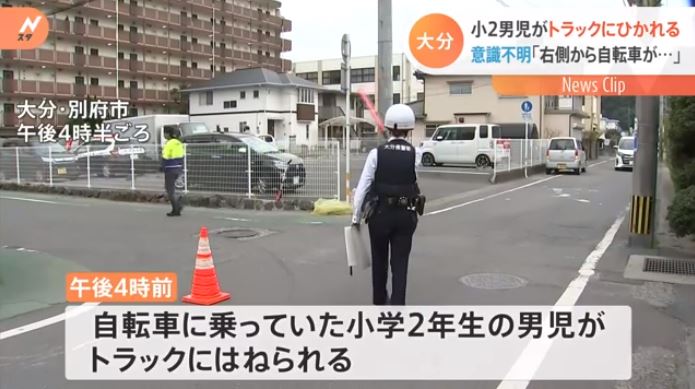 2nd-grade student, unconscious after being run over by a truck at Oita (N Star)
Just before 4:00 p.m. yesterday, a second grade boy riding a bicycle was hit by a truck at an intersection in Beppu City, Oita Prefecture. According to the fire department, the boy was unconscious when he was rushed to the hospital.
The scene was a road near the boy's elementary school, with no traffic lights or crosswalks.
The man driving the truck, 65, said that the bicycle came out from the right side and hit him, and the police are investigating the details.
JN8 -JAPANnavi8-
Information site supporting foreigners living in Japan.