22-year-old mother arrested on suspicion of leaving baby unattended after giving birth in bathroom
03/18/2022
SAITAMA – A 22-year-old mother was arrested for allegedly leaving her baby unattended for nine hours after giving birth in the bathroom of her apartment.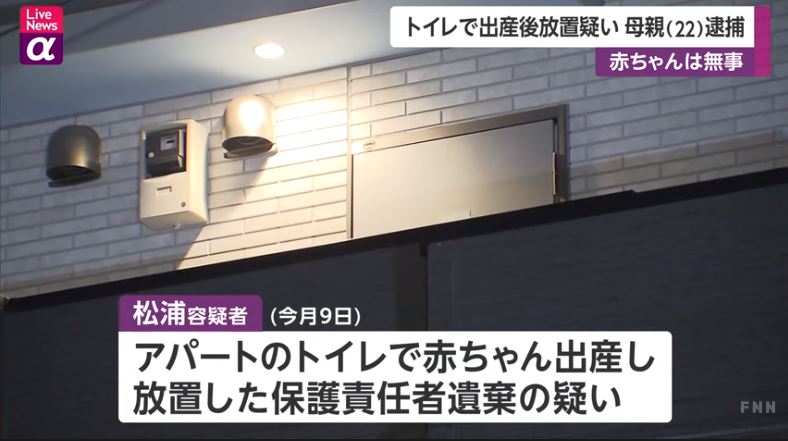 22-year-old mother arrested on suspicion of leaving baby unattended after giving birth in bathroom (FNN)
Risa Matsuura, 22, is suspected of abandoning a baby in the bathroom of her apartment in Saitama City on March 9 and leaving it there.
About 9 hours after the birth, Matsuura called 119 herself, and the baby was transported to the hospital and is said to be in good health.
The suspect Matsuura said, "I did not neglect my baby. It was my first delivery and I did not know how to hold the baby. I didn't have my cell phone with me."
JN8 -JAPANnavi8-
Information site supporting foreigners living in Japan.